For bypass applications with magnetic level indicator
The TORRIX bypass is the ideal sensor for level measurement in tanks with magnetic level indicators. The TORRIX is mounted on the outside of the bypass, and picks up the magnetic field and delivers the level inside the bypass, without any contact with the liquid. Many magnetic level indicators can be retrofitted with a TORRIX.
---
Maximum length: 200 mm up to 6000 mm
Process temperature up to 450 °C.
SIL 2 (proven in use)
ATEX and IECEx approval for use in Zone 0
Accessories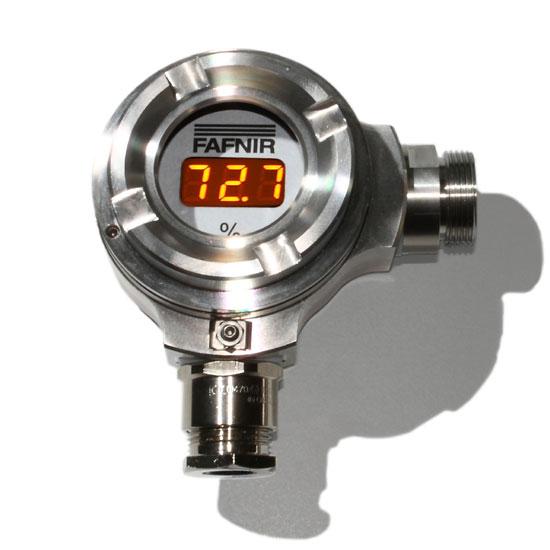 HPH Ex d
High Pressure Connection Housing
On site display for level indication
Corrosion resistant (stainless steel 1.4305)
Adjustable display
10 mm LED display
Easy to install
Intrinsically safe power supply for Ex-Zone 0
ATEX and IECEx approval
Robust design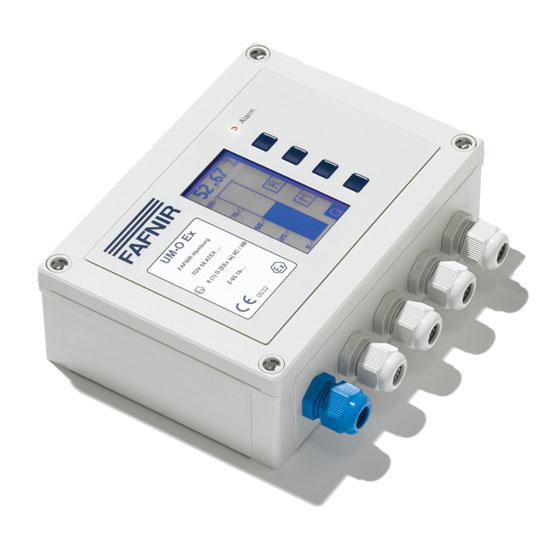 UM-X
The control unit in a field housing for continuous level sensors
Easy menu-driven graphical user interface
Can be used with all sensors with a 4-20 mA interface
Intrinsically safe electrical circuit with ATEX approval (Ex ia)
Combined with TORRIX, approved as an overfill prevention
fulfilling the German Water Resources Act (WHG)
Pump control (alternating)
Continuous displaying the filling level
Filling levels can be displayed in mm, inches, % or mA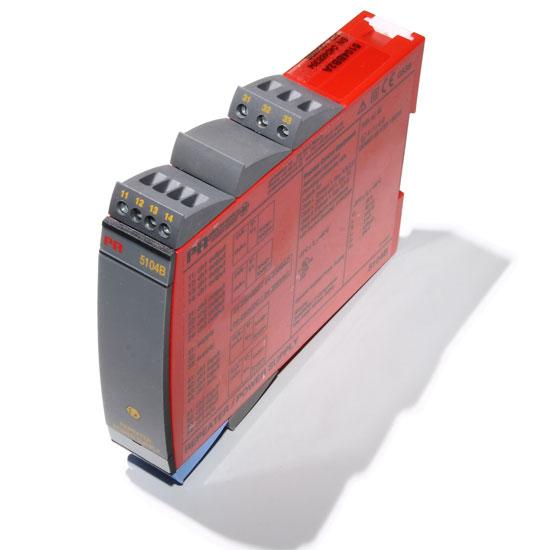 Ex REPEATER/POWER SUPPLY
PR Electronics PRetrans 5104B
Current loop : <28 V, max. 600 Ohm
Output : 4 - 20 mA
Auxiliary power : 24 - 230 V DC/AC
Hilfsenergie : 24 bis 230 V DC/AC
Snap-on mounting for DIN-rail
Application Examples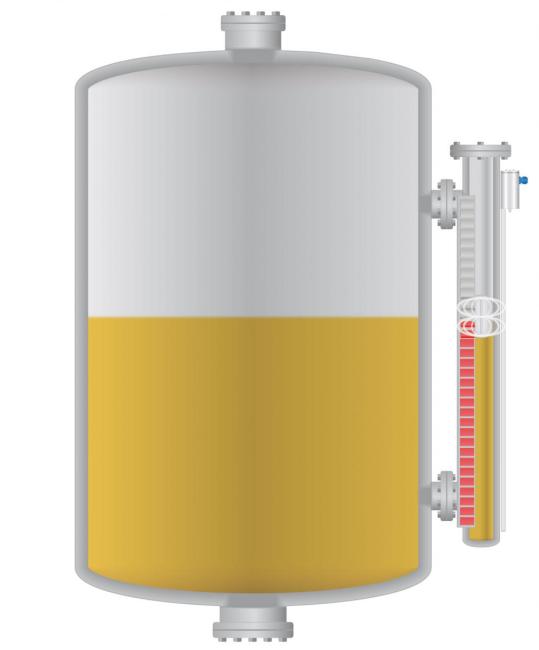 Bypass applications with magnetic level indicator
In magnetic level indicator applications, the magnetic indicators are actuated by the magnetic field of a float in the interior of the bypass. The magnetic field of this float can also be measured by a TORRIX which is mounted on the exterior of the bypass. The TORRIX can therefore measure the level without media contact and without additional intervention in the process tank. Many magnetic level gauges can be retrofitted with a TORRIX.
Contact Information
Sales Engineer
Kevin Biehl
Phone: +49/40/39 82 07 - 83
Fax: +49/40/390 63 - 39
E-Mail: kevin.biehl@fafnir.de
Customer and Technical Support
Michael Stier
Phone: +49/40/39 82 07 - 14
Fax: +49/40/390 63 - 39
E-Mail: michael.stier@fafnir.de
Specifications
| | |
| --- | --- |
| Equipment Type | Magnetostrictive Level Measurement |
| Liquid | Acids, Chemicals, Fuel, Solvents, Water |
| Measuring range | 200.00 mm up to 6 000.00 mm |
| Stem diameter | 12.00 |
| Process Connection | None |
| Temperature | -65.00 °C up to 450.00 °C |
| Certification | ATEX, IECEx, None |
| Signal output | 4-20 mA, HART |
| Power Supply | 10 to 30 VDC, 15 VDC, 24 VDC |
| Additional criteria | Dry run protection, Electropolished |