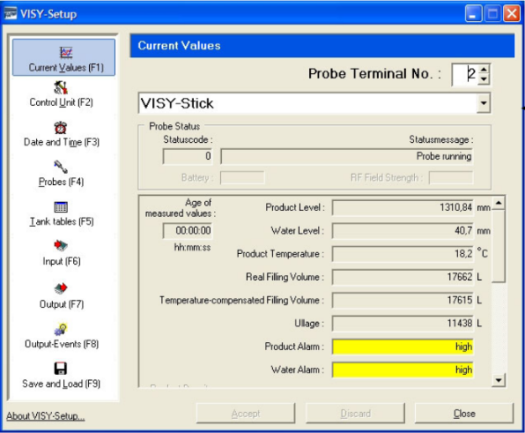 The new version of the VISY-Setup is about to be released with the following features being implemented:
1. Tank table: a value pair (mm/liter) can now be set every 10 mm. That means that now there is a possibility to set up to 2,200 value pairs for a 22-meter-tall tall tank.
2. VPS sensors configuration: now the pressure sensors for LPG and VAPORIX can be configured right in the VISY-Setup. This will ease the configuration procedure and save time.
To find out more about our products, contact us at marketing@fafnir.de or visit our website.
We will be happy to provide you with all the necessary information.