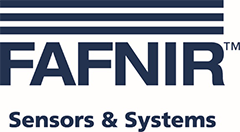 Dear Business Partners and Customers,
We are delighted to announced today that we will be moving to our new business premises in Weeks 23/24. As of 13 June 2016, our new address will be:
FAFNIR GmbH
Schnackenburgallee 149 c
22525 Hamburg
Please keep in mind when planning your orders that our availability in the period from 9 to 13 June will be limited. It will not be possible for us to dispatch deliveries with our usual promptness during this time. If you are planning any projects of a larger scale, please contact us as soon as possible.
There will be no changes in the telephone and fax numbers or e-mail addresses.
We appreciate your understanding and look forward to welcoming you very soon in our new facility and continuing our close cooperation with your company.
Please do not hesitate to contact us if you have any questions.
Best regards,
FAFNIR GmbH