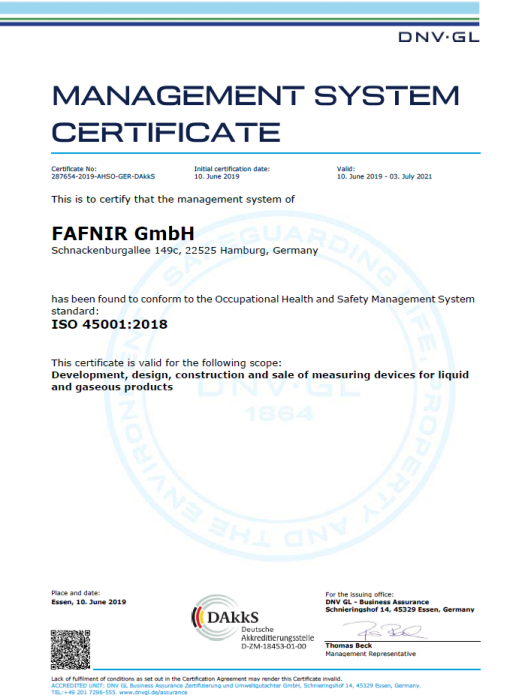 We are proud to share our recently updated health and safety certificate according to the ISO 45001:2018 standard.
As stated by ISO, 45001:2018 is applicable to … organization that wishes to establish, implement and maintain an OH&S management system to improve occupational health and safety, eliminate hazards and minimize OH&S risks (including system deficiencies), take advantage of OH&S opportunities, and address OH&S management system nonconformities associated with its activities.
That is another important step for FAFNIR on the way of constant HSSE improvement.