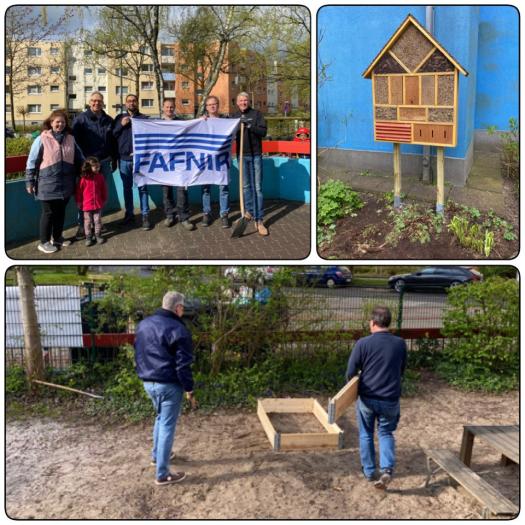 The Fafnir team recently once again devoted a day to support the social projects in an integration kindergarten in Hamburg-Steilshoop. This is the continuation of cooperation that has been going on for several years to promote integration with the institution. The Fafnir team were delighted to be able to make a small contribution to the integration of the children and to support the staff in meeting their challenges.
At this time, we created a small garden, carried out several small repairs and built a small insect hotel.
The children really enjoyed acting as our assistants during the work.