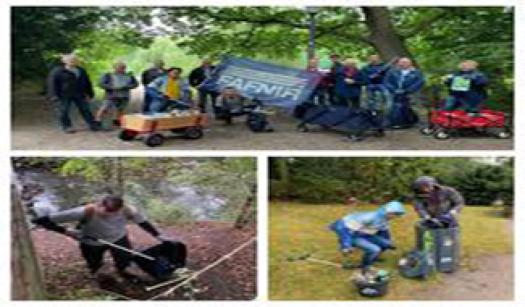 At the end of August, twelve colleagues from the FAFNIR team were pleased to come together to participate in our annual "Day of caring" event to contribute to the Hamburg community and the local environment.
The team spent a day picking up trash and cleaning the streets and canals around the Hamburg Alster area. Despite the terrible weather conditions, the team enjoyed this constructive day together and showed their dedication and engagement which made a strong impression in the minds of many neighbourhood residents.
We will always be committed to a clean environment and continue to give back to the society in every possible opportunity and further develop this sustainable culture within our organization.