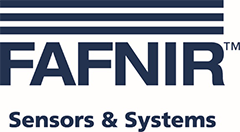 This year marks the 50th anniversary of the FAFNIR success story. It all started back in 1965 when the Sager Family founded in Hamburg a small company dedicated to the production of oil burners. Since then, FAFNIR has rapidly evolved on the technological front, launching soon after an innovative overfill prevention safety system for tanks – a product that would set a trend for the future to come.
Within the following decades, FAFNIR would experience strong growth, vastly expanding its range of applications in the area of tank gauging, adjacent technologies and Process – on par with a solid financial performance. Today, FAFNIR is present in over 40 countries around the globe, supplying leading solutions to a number of key industry players.
Many have contributed to this success story. For that matter, we wish to thank our customers, distributors, suppliers, the Sager family and, most especially, our associates. All have played an important role in making FAFNIR a global company that stands for high quality and relationships based on a sense of partnership and trust.